Travel Inspired Date Ideas for an Amazing Valentine's Day
Disclaimer: There are affiliate links in this post. At no cost to you, I get commissions for purchases made through links in this post.
Valentine's day might still be far away for a lot of people, but any seasoned traveler knows that you need to book your hotels and trips months in advance if you want to go away with your partner on that special day. In fact, a lot of places might already be booked as December draws to a close, so if you haven't made up your mind about where – and if – you're going, do it now. 
On top of all that, you have COVID-19 regulations to take into consideration, which means there won't even be as many spaces in hotels and resorts for you to book. Next to nothing is going to be working on full capacity, and there will be strict regulations to follow for places that are. The pandemic has sadly put a stop to spontaneous and unplanned vacations. 
Lucky for you, we have some advice and travel tips that can help you make up your mind or give you some extra inspiration for the special day. After all, it's a special holiday just to celebrate love – why shouldn't you go all out? 
A Glamping Trip 
Camping sounds fun in theory but it's not always a fun experience, and no one needs to have to sit there trying to get a fire to start on Valentine's Day. Still, there's something about the idea of spending a night out in nature with your partner that has us all ready to go through all this trouble, which is why the concept of Glamping exists – it's like camping, but comfortable and fun (and with a working bathroom nearby).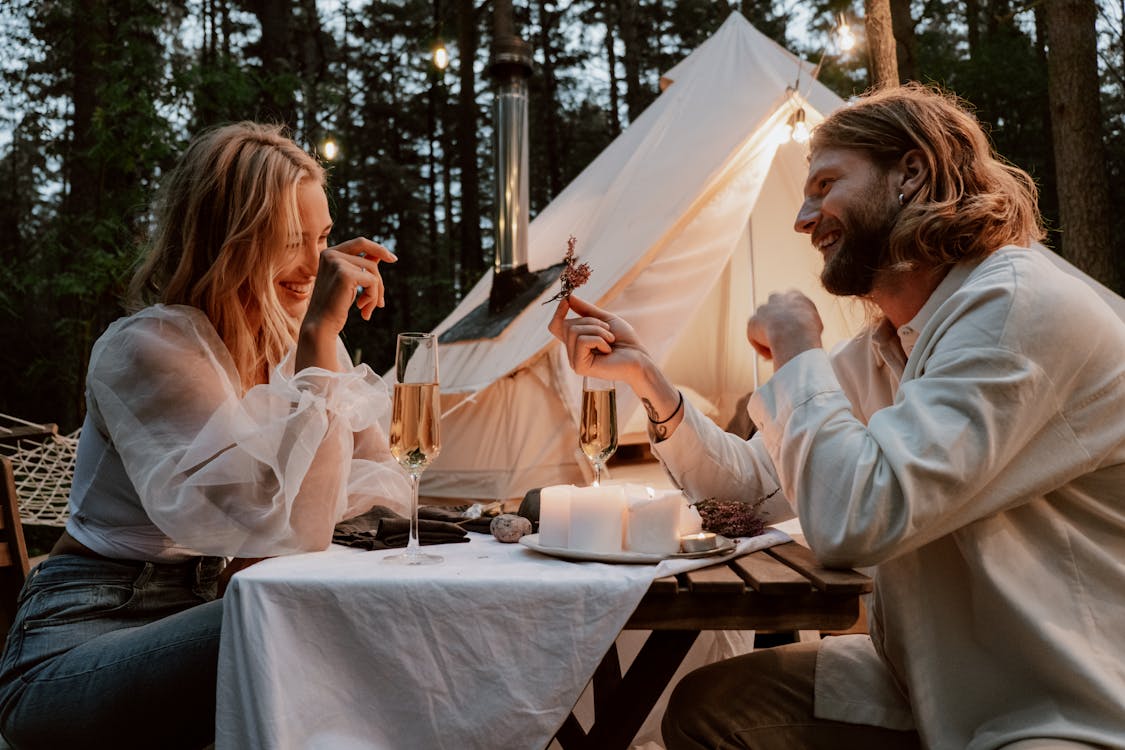 Instead of spending a night in a makeshift tent, opt for a treehouse or even a more well-appointed tent. There are a lot of hotels and resorts that offer this kind of service, the most famous ones being the glass domes in Iceland that allow hotel guests to see the northern lights or aurora borealis light up the sky at night. 
In fact, you can definitely go for a trip to Iceland for a chance to catch the last of those northern lights. They're visible from September till the end of February. 
Go Sailing 
What's better than the best flowers for your loved one, coupled with a trip to the ocean on a luxurious sailing boat. You don't have to own one or know how to sail for this date, of course. All you need is to hire the right people and do your research. 
Once you have everything in order, all you need to do is dress up and take your date to the ship, ready to take you both out to sea while you dine below deck and then go up to enjoy the wind, and then eventually the stars. You can either hire a private chef to prepare the food for you, or you can make sure to have all of your partner's favorite things on board, ready to be warmed up by both of you and enjoyed informally. 
It might already be clear to you but going sailing can be as casual or formal an occasion as you want it to be, so go ahead and have a night of casual fun or have a fancy dinner date out in the sea. 
A Luxurious Resort Stay 
There's nothing that beats a luxurious stay at a resort, with access to a spa, warm baths in a jacuzzi, five-star meals and every other luxury you can think of. 
You have a lot of options to choose from, whether it be a tropical resort somewhere in the Maldives or a romantic mountain-side getaway on a ski resort, they all offer the same amenities and luxuries. Of course, the final decision does depend on what your budget for this travel date is, but a luxury resort isn't going to be cheap.
We suggest taking your partner's preferences and likes and disllikes into account when you choose the resort, and to enlist the help of the other people in their life to make sure they're ready for the trip and can afford to get away from their city around Valentine's Day.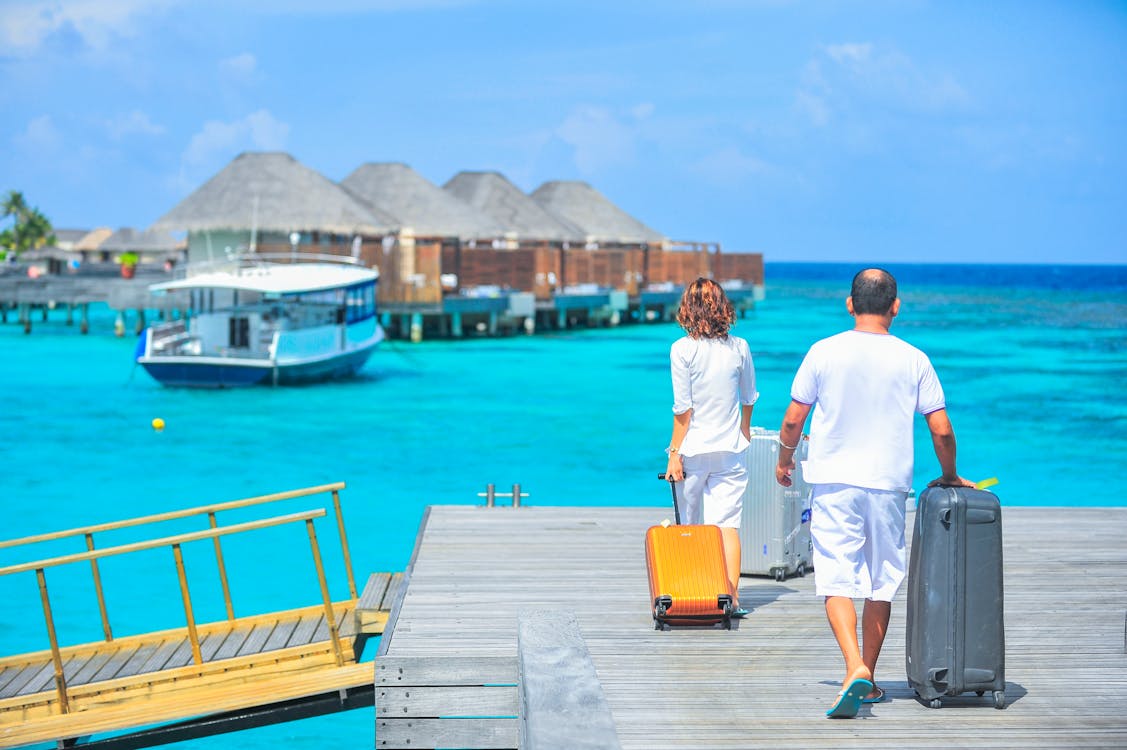 Go To a Music Festival 
If you're a fan of large crowds, great music, and a lot of festival food, going to a music festival with your partner is a no-brainer. There are events happening all over the world especially for the occasion which would be the perfect choice for both of you, especially if you both share the same taste in music. 
Even if you don't, you can go to a festival with a diverse lineup of artists, or enjoy music that you can both agree on. There's a lot to a music festival that isn't music too – the crowds and the food being just some of the things. 
You can also take this opportunity to book a stay in a nearby hotel and enjoy some of the luxuries you could only get at a resort or a good hotel, and it will be a Velentine's Day well-spent. 
A Beach Holiday 
Going to the beach or booking a cabin there can be one of the most fun days you'll spend together. Think about it, you can spend you day swimming in the beach or sunbathing on the sand, enjoying the views and eating delicious food. You'll also be able to enjoy the sunset, which is especially beautiful next to the ocean.
In the evening, you can then return to your cabin on the beach and enjoy a romantic night in, with some wine and dinner or even a movie. This kind of getaway is perfect for couples who love to be alone and savor calm and restful days. 
Have an Adventure Vacation 
Some couples just love that adrenaline rush, which makes an adventure holiday packed with things like sky diving, scuba diving, backpacking, and bungee jumping some of the most fun things on Valentine's Day. Make sure to book these sessions well in advance, and to be there a few days before you're actually supposed to go on these adventures. The reason is that many of these activities require some advance training as a safety precaution.